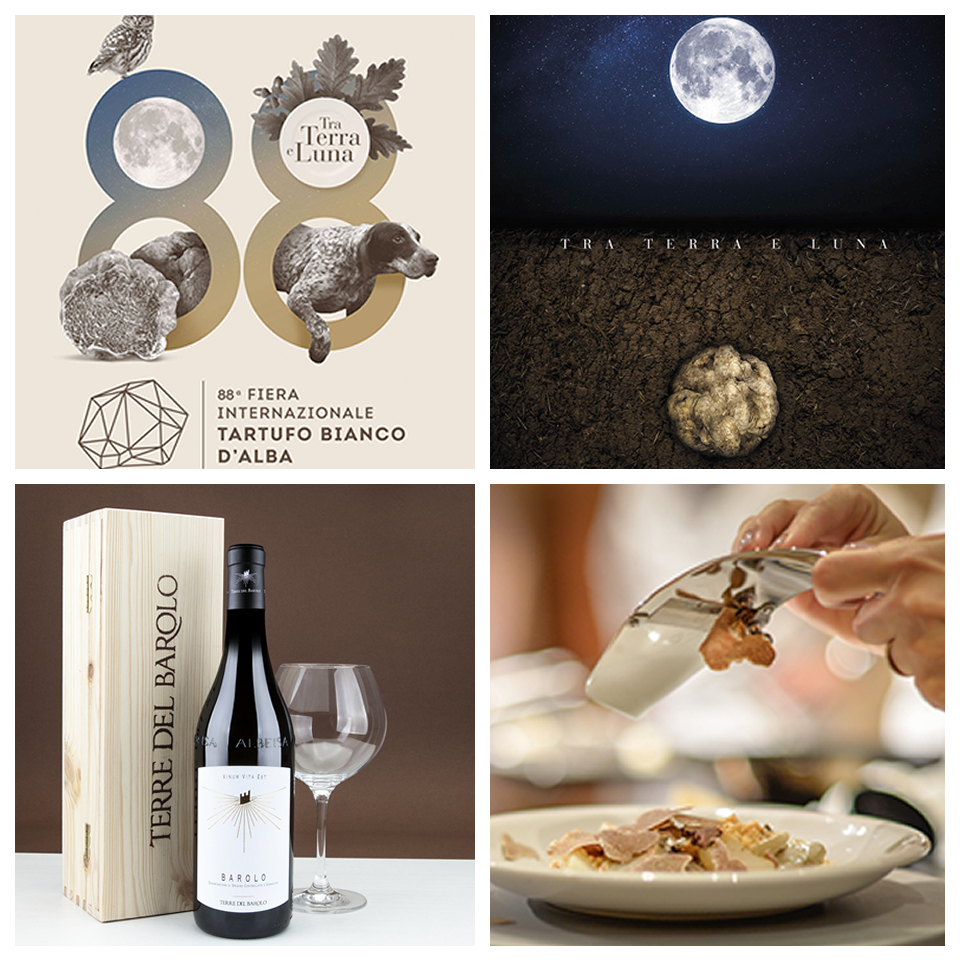 07 Oct

Barolo "Vinum Vita Est" tasting at the Grande Enoteca of the Alba White Truffle International Fair

We are partners of the 88th edition of the Alba International White Truffle Fair (October 6 – November 25, 2018). In the Cortile della Maddalena, in the Historical Center of Alba, you can taste our Barolo "Vinum Vita Est" at the Grande Enoteca, the area used for quality wines, and combine it with the dishes of the gastronomic excellence of the Langhe.

We are also waiting for you at the winery in Castiglione Falletto (CN) in via Alba-Barolo 8, 10 'from Alba, for a visit and a free tasting of all our wines.
Monday to Saturday 9 am – 1 pm, 3 – 7 pm; Sunday 9 – 12 am. For info: 0173/262053 – www.terredelbarolo.com.